PRINCETON PROPELLERS
What We Do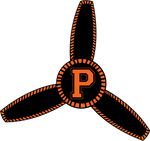 Established in 2016, the Princeton Propellers showcase technical innovation --- across the entire Princeton Gown & Vicinity ecosystem. We do this by bringing together a diverse set of players whose paths would not normally cross: faculty, students, alumni, venture capitalists, bankers, scientists, engineers, physicians, intellectual property attorneys, policy developers and other technical innovation stakeholders in the Greater Princeton area.
The Propellers are an initiative of the Princeton Area Alumni Association (PA3). We meet monthly at Quadrangle Club, 33 Prospect Avenue, adjacent to the Princeton Campus, the Second Tuesday of each month (September – June) 6 – 8 P, for a cocktail party anchored by an entrepreneur's issue-oriented talk and followed by vigorous Q & A. Our slogan is "Getting Things Off the Ground --- and Bringing Them Back to Earth!" That's what Propellers do.
Keep the Propellers Flying!
The Propellers are entirely donations-funded.
FULLY TAX-DEDUCTIBLE
contributions can be made:
By check:
to "The Princeton Area Alumni Association (PA3)"
ATTN:
Dan Hayes-Patterson, Treasurer
1324 Stuart Drive, Princeton, NJ
08540
(Please stipulate "for the Propellers")
OR by
PayPal or Credit Card (see Donate Button below).
Princeton Alumni may add $30 "for PA3 Dues"
Speakers & Topics
(click on dates below for details)
March 2021: Neil Anthony Sims, Founder and CEO, Ocena-Era, Inc.; Offshore Aquaculture & World Protein Demand: Commercial Incentives to Fulfill Conservation Imperatives

February 2021:: Rescheduled to April 2021

October 2020: Bora Gulari, Olympian and CEO, Flo-Hy, Ltd., and Ricardo Bencatel, Technical Director, Flo-Hy, Ltd.; Technical Innovations in Hydrofoiling: Breakthroughs in Crafting 'The Boat That Flies'

September 2020: Christopher W Shaw, historian and author of Preserving the People's Post Office; and Kyle Moore, postal carrier and past president of NALC – NJ Branch 268: American Postal Innovations: What Citizens Need to Know

June 2020: David Herman, MD, Chair, Infection Control, Penn Medicine, Princeton Health, An Up-to-Date Briefing on COVID-19 and Dealing with this Pandemic at the Local Level

May 2020: Steven Peskin, MD; Tom McCarrick, MD; Howard Baruch, MD; & Rod Kaufmann, MD, COVID-19 Unleashes Telemedicine Innovations: New Paradigms for Delivering Patient Care: A Panel Discussion

April 2020: Andrew Voros, CEO, PrevenTive Conservation, LLC, Photocatalysis & Pandemics: Bringing to Light a New Approach (Postponed - To Be Re-Scheduled)

March 2020: Navid Redjal, MD, Capital Institute for Neurosciences, Capital HealthDirector, Neurosurgical Oncology
Stereotactic Radiosurgery: A Transformation in Managing Neurologic Disease --- From Operating Room to Outpatient Treatment
(Postponed at University's Request Owing to Onset of COVID-19 Pandemic)

February 2020: Stephanie Thomas & Charles Swanson, Princeton Satellite Systems, Vice President & Senior Scientist, Frontiers in Commercializing Fusion Development: The New Landscape of Companies Investing in Fusion Worldwide

December 2019: Greg Matzat, Webb Institute of Naval Architecture; *Stevens Institute of Technology, Engineer and Offshore Wind Consultant, Harnassing Ocean Winds to Generate Clean Energy for NJ & the US

November 2019: Andrew Voros, Rutgers '80, Senior VP, PrevenTive Conservation USA, Technical Innovations in Conserving Museum Collections & Architectural Heritage Structures: New Roles for Sunlight & Photocatalytic Agents

October 2019: Will Watts '09, Director, Operations Engineering, Block Renovation, "Streamlining the Home Renovation Process: A New Process that Dovetails for Homeowners AND Contractors"

September 2019: Andrew Houck '00, Harvard *05, Professor, Electrical Engineering, Princeton University, Decoding the Realm(s) of Quantum Engineering: Tilting at Tackling the Computationally Infeasible

June 2019: Clay Patterson, NE Regional Manager, iD Tech, Paul A Durst & Sharon L De La Cruz, Council on Science & Technology, Princeton University, Challenges in Next-Generation STEM Education: Connecting the K-12 Experience to College Curricula

April 2019: Evan J Conte, MD, Binghamton '05, Albert Einstein School of Medicine '09 Trenton Orthopaedic Group at the Rothman Institute Pioneering Techniques in Shoulder Replacement: Past, Present and Future

March 2019: Andrew Voros, Rutgers '80, Senior VP, PrevenTive Conservation USA, A Division of ExecuTREK Systems, LLC, Recent Developments in Photocatalysis for Air Pollution Abatement And Self-Cleaning Exteriors: Passive, Affordable, Green, Sustainable

February 2019: George Powch, MIT '69, Stanford *71 & HBS *73, CEO, VerLASE Technologies LLC, Color Technology Options in NextGen Smart Phones & Devices:, A Case for MicroLED Display

December 2018: F J Mallen, MD, Pratt Institute '70; M J Berry II, University of California Berkeley, '89; & John Frederick '51, Assessing a New Treatment for Age-Related Macular Degeneration - A Panel Discussion

November 2018:José Avalos, Universidad Iberoamericana '96, Assistant Professor, CBE, Princeton, Engineering Microbes to Sustain Planet Earth

October 2018

: Jacob Loewenstein '11,

The Phone is Only the Beginning: What It Will Take To Make AR Worth Wearing a Computer on Your Face

September, 2018:

Rich Hollingsworth '71,Director of Operations, High Asset Tagging, Tego, Inc.,"Radio-Frequency ID in Aerospace, Life Sciences & Beyond:

Collecting, Storing, Managing and Using Intelligent Asset Data"

June 2018: Aly Cohen, MD & Clay Patterson, Equipping the Next Generation to Lead Long, Healthy Lives And Cope with the Velocity of Technological Advance
May 2018: Jonathan Lu '18, Stakeholder Mechanics in Shaping Climate Change Policy: Weighing Carbon Fee & Dividend Options for New Jersey
April 2018: Konrad P. Kording, Technical Innovations in Data Driven Medicine: Cross Validating Methods in Disease Detection, Diagnosis & Treatment
March 2018: Neil Chatterjee '15, Democratizing the Internet: Marshaling Blockchain for Wi-Fi Without ISPs
February 2018: Alain L. Kornhauser *71, Autonomous Vehicles: Where Are We Going & How Will We Get There? De-Fogging Your Shift from a Drive to a Trip
January 2018: Daniel J. Cohen '08, Crowd Control: Swarm Engineering for Medicine & Biotechnology
December 2017: Stephanie Thomas, Adventures in Astronautics: From Fusion Rockets to Pluto – to Getting the Grants to Pay for Them
October 2017: Devin Walsh '11, Beyond Bitcoin: How Blockchain is Transforming: Cryptocurrency, Commerce and the Arts
September 2017: Christian Theriault '07 *08, New Directions in Biomedical Screening: Adaptive Optics for Live Non-Invasive 3D Volumetric Imaging
June 2017: Joy Meserve, Jump-Starting the Entrepreneurial Drive in Children: Giving Them Space to Do Something Big
May 2017: Tyler Hopf *15, Remodeling Reality: Designing for and with Virtual Reality
April 2017: Will Watts '09, Accelerating Into the Future: Building Electric Vehicle Infrastructure
December 2016: Sherrie Preische *95, Harnessing Data Analytics to Drive Election Outcomes
October 2016: Megan Partridge '14, Rebranding Sustainability: Social Entrepreneurship in the Creative Industries
September 2016: Kevin Wong '05, The Outsider's Innovation Advantage
June 2016: Dora Mitchell *08, Talking vs. Doing: Successes in Applied Entrepreneurship
May 2016: Mark Tanner '12, Rapid Growth in a Competitive Sector: A Cautionary Tale
April 2016: Andrés I. Perez-Benzo '13, To Raise or Not to Raise: How to Capitalize Your Startup