PA3 INVITES YOU TO "SECOND TUESDAYS"
A PRINCETON PROPELLER ZOOM EVENT
UWMA @ QUADRANGLE CLUB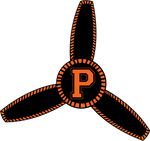 FOR ENTREPRENEURS,
NAVIGATORS & THE CURIOUS
Please Join Us with Cocktails & Hors d'oeuvres
WHEREVER YOU ARE
7 pm, EASTERN TIME (USA) -- TUESDAY, October 13th, 2020
"Technical Innovations in Hydrofoiling:
Breakthroughs in Crafting 'The Boat That Flies'"
2 Speakers: Bora Gulari & Ricardo Bencatel
Olympian & CEO; AND Technical Director --- Both of FloHy, Ltd.
While the math & science of hydrofoils have been well-understood for more than a century --- the early 2000s, brought game-changing breakthroughs in materials design and dynamical control systems that caught up with the math & science --- removing limits and altering America's Cup racing forever! Our two sailor-engineer speakers' deep involvement with the sport and the team, position them well to discuss these transformations, along with: the advent of foiling in sailing; similarities and distinctions between flight and foiling; surface-piercing vs. fully-submerged foils; various sailing classes, e.g., Moths & Nacra 17; and foiling stabilization & the evolution of computational control mechanisms. There will be ample time for Q & A, with priority given to viewer questions submitted in advance to: propellers@princetonaaa.org.
ZOOM LINK will be sent to the first 300 who register by October 11th: propellers.princetonaaa.org
NEXT PRINCETON PROPELLER: Tuesday, February 9th 2021 (7 pm)