PA3 INVITES YOU TO "SECOND TUESDAYS"
A PRINCETON PROPELLER EVENT
AT QUADRANGLE CLUB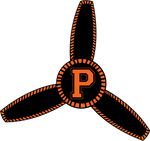 FOR ENTREPRENEURS,
NAVIGATORS & THE CURIOUS
Please Join Us for Cocktails & Hors d'oeuvres
33 PROSPECT AVENUE – PRINCETON, NJ
6 P, TUESDAY, October 9th, 2018
Speaker: Jacob Loewenstein '11, S'12
AV/VR Business Development & Product Strategy, Samsung Next
"The Phone is Only the Beginning: What Will It Take
To Make AR Worth Wearing a Computer on Your Face?"
Samsung Next, the software and services innovation arm of Samsung, develops products, invests in startups and acquires businesses ready for scale in the frontier technology areas of VR, AR and MR (Virtual, Augmented and Mixed Reality). After studying the intersection of media theory and public policy at Princeton, Jacob earned an MBA at MIT Sloan, where he co-founded VR/AR @ MIT. His talk will survey the advancements in these fields that have generated excitement and anticipation in the marketplace, but have yet to become an ever-present part of our lives. He will also appraise the further technological progress that will be required for AR to become so seamless and so realistic that it will be worth wearing computers on our faces.
Registration Required via propellers.princetonaaa.org
NEXT PRINCETON PROPELLER: Tuesday, November 13th (6 P)