PA3 INVITES YOU TO "SECOND TUESDAYS"
A PRINCETON PROPELLER ZOOM EVENT
UWMA @ QUADRANGLE CLUB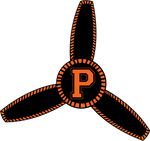 FOR ENTREPRENEURS,
NAVIGATORS & THE CURIOUS
Please Join Us with Cocktails & Hors d'oeuvres
WHEREVER YOU ARE
7 P, EASTERN TIME (USA) -- TUESDAY, September 8th, 2020
"American Postal Innovations: What Citizens Need to Know"
2 Speakers: Christopher W Shaw & Kyle Moore
Historian & Author of "Preserving the People's Post Office"
AND
A Postal Carrier & Past President of NALC – NJ Branch 268
Decades of congressional and corporate pressures on the US Postal Service are now driving home the point that "innovation" means novelty or change --- but not necessarily improvement. Though OUR Post Office was initially established "to bind the nation together," over the years it has delivered much more! With facts not widely known, our speakers will furnish a bracing account of Post Office achievements --- and the ongoing hobbling --- of this national treasure. Their accounts will be unsparing and non-partisan in detail. They will then look ahead to potential future roles & innovations for the Post Office --- consistent with its historic mandate to function "for the benefit of the public." There will be ample time for Q & A, and priority will be given to questions submitted in advance to: propellers@princetonaaa.org.
ZOOM LINK will be sent to the first 300 who register by September 6th: propellers.princetonaaa.org
NEXT PRINCETON PROPELLER: Tuesday, October 13th (7 P)