Tuesday, March 12, 2013, Global NetNight 2013
Making a Move: How to Navigate Career Transitions
One night. One focus. Princeton Regional Associations from around the world will host networking events for alumni interested in managing career transitions, maintaining a work-life balance, and reconnecting with fellow Tigers.
$10 cash or check payable at the door.

Panelists: Stephanie Harbour '05 and Rick Ober '65.
Career transition topics to be covered include:
Moving In

: Landing first jobs in today's challenging market; starting your professional

network; managing new financial responsibilities and professional friendships

Moving Up

: Learning the skills required to succeed in a new, possibly career-transforming role; identifying the right opportunities while keeping work-life balance

Moving Around

: Managing involuntary or unintended lateral moves and demotions

Moving On

: Diversifying and enriching your portfolio of professional/personal pursuits;

preparing for post-full time career roles: boards, starting own company, volunteer work, etc.
Stephanie Harbour '05
Stephanie Harbour (pictured below) is an investment banker turned entrepreneur and is passionate about careers, women and work, and mentorship. Stephanie currently consults for a number of start-ups in New York City on strategy, talent management and business development. She was previously President and Owner of Mom Corps NYC, a professional staffing firm that helps companies fill high-level, non-traditional roles. At Mom Corps NYC, Stephanie worked with clients including Whole Foods, Avon Products and Morgan Stanley, and built a database of over 10,000 highly-qualified job seekers in the New York City area. Prior to Mom Corps, she worked at Centerview Partners, a mergers and acquisitions advisory firm based in New York. At Centerview, Stephanie advised on over $25 billion of transactio

ns and worked closely with clients on corporate strategy and deal execution.
Stephanie was also deeply involved in recruiting, training, mentorship and development at the firm. Stephanie graduated magna cum laude from Princeton University with a degree in Economics and a concentration in Political Economy. She lives on the Upper West Side in Manhattan with her husband, Beau Harbour P'05, and 1 year old son, Luke.
Rick Ober '65
Rick Ober '65 is General Counsel of Isles, Inc., Trenton, New Jersey, an award-winning nonprofit community development and environmental organization with a mission to foster more self-reliant families in healthy, sustainable communities. Rick Ober joined Isles in 2009 after 26 years as Executive Vice President, General Counsel and Secretary of UJB Financial Corp/Summit Bancorp of Princeton and 3½ years as Vice President, General Counsel and Secretary of TerraCycle, Inc. of Trenton, an organic fertilizer start-up. At UJB/Summit Mr. Ober led the Legal, Community Development and Compliance Departments as they helped grow the bank from $2 billion to $39 billion through 27 acquisitions while winning the first New Jersey Corporate Counsel Association Diversity Award. At TerraCycle he managed the defense and successful settlement of a false advertising and trade dress suit by The Scotts Miracle-Gro Company, the dominant competitor in TerraCycle's space. He has also served as Research Director on U.S. Senate and Congressional New Jersey campaign staffs.
Mr. Ober currently serves as a mentor for Yale Law Women, an Ombudsman for Employer Support of the Guard and Reserve, and a mediator for Executive Mediator Services and the New Jersey Judiciary Foreclosure Mediation Program. His previous civic activities included Co-Facilitator of Trinity Jobseekers, the oldest weekly job club in the U.S., Vice Chair of Special Olympics New Jersey, President of the New Jersey Corporate Counsel Association, Trustee and Secretary of Narcolepsy Network, Chair of the New Jersey State Bar Association Banking Law Section and Vice Chair of its Pro Bono Committee and Chair of the American Bankers Association Bank Counsel Advisory Committee.
$10 per ticket. Please bring cash or check.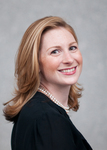 Related Events

Global Net Night - Princeton Style ( Tuesday, March 12, 2013 - 6:45 PM to 8:30 PM )
Location: AlumniCorps, 12 Stockton St., Princeton
Cost: $5 per alum
Organized by: PA3


Posted by Princeton AAA almost 9 years ago.
More
---
AlumniCorps Emerging Leaders Program
Princeton AlumniCorps is now accepting applications for our Emerging Leaders professional development program.
Find out why participants consider this high-impact, affordable program to be "the most amazing year of my life, professionally"; "a powerful catalyst for my professional growth''; and "an incredibly useful series of workshops."

Emerging Leaders equips talented young managers from diverse backgrounds with the skills, training, relationships, and confidence to launch them into leadership roles and boost the capacity of the nonprofit sector. Participants benefit from our mature network of social change leaders and professional mentors. Emerging Leaders interact with a range of top-level executives and broaden their sector-wide knowledge and network through sessions facilitated by a highly trained executive coach.

Programs are offered in New York and Washington, DC and run for a total of 8 full-day, monthly sessions from June 2013 to February 2014 (skipping August).
Alumni from any college or university who meet our application criteria are welcome to apply by March 15th, 2013.
Participants must have 2-8 years of total full-time work experience, including at least one in the nonprofit sector; they must also be currently employed in the nonprofit sector and have some degree of management responsibilities, including supervising staff, vendors or volunteers and/or leading projects where they coordinate and oversee the work of others.
The application fee is $30. (The application fee is waived for alumni of the Princeton Project 55 Fellowship Program). In order to ensure Emerging Leaders is accessible to younger professionals in the nonprofit sector, the participation fee is $500. Employers can choose to cover the cost. Similar professional development programs have a value of up to $4,000-$5,000 per participant.
For more information, visit our website. To get the perspective of program participants, visit our blog.
To get on our mailing list for important updates, please e-mail Rachel Benevento, the Emerging Leaders Program Director.
Posted by Princeton AAA almost 9 years ago.
More
---
Entrepreneurship Reception during Alumni Day
Alumni Day Entrepreneurship Reception with Carter Cleveland '09, CEO of Artsy
Feb 23, 4 PM
Palmer House, 1 Bayard Lane, Princeton
RSVP HERE:
http://bit.ly/YgmZ7j
Join alumni members of the tech community and aspiring student entrepreneurs for a reception showcasing the present and future of Princeton entrepreneurship. The keynote speaker will be Carter Cleveland '09, CEO and Founder of Artsy, a startup disrupting the art world by empowering people to discover art they'll love, featuring work from leading galleries, museums, and private collections. Artsy has raised money from investors like Eric Schmidt, Peter Thiel, and Jack Dorsey. In addition to mingling with alumni, this will be a chance to meet current students who are working on new ventures.
Related Events

Entrepreneurship Reception ( Saturday, February 23, 2013 - 4:00 PM to 6:00 PM )
Location: Palmer House, 1 Bayard Lane


Posted by Princeton AAA almost 9 years ago.
More
---
Intro to Marketing with Rod McNealy '72 February 16, 2013
Open to all Princeton alumni.
If you are interested in the field of marketing, don`t miss this day-long seminar! Rod McNealy `72, Principal of McNealy Advanced Communications (MAC), has collaborated with the Office of Career Services to offer an Introduction to Marketing workshop ideal for those considering a future marketing career, who plan to interact with a marketing organization, or who would like to develop skills and competencies in this area.

Lunch is included.
Location: Princeton University Career Services, 36 University Place, Suite 200 (the former U-Store Building)
Date/Time: Saturday, February 16, 2013 at 10:00 am - 5:00 pm
Cost: $10 for alumni

RSVP: Please contact Cheryl Rowe-Rendleman at crowerendleman@rocketmail.com to RSVP.
Please see this site for more information: http://www.princeton.edu/career/events/viewevent.xml?id=711
Related Events

Intro to Marketing with Rod McNealy '72 February 16, 2013 ( Saturday, February 16, 2013 - 10:00 AM to 5:00 PM )
Location: 36 University Place, Suite 200
Cost: $10 for alumni (Free for students)
Organized by: Career Services / PA3


Posted by Princeton AAA almost 9 years ago.
More
---
NYC Networking Event
Colonial Club of Princeton University hosts our
First Annual Networking Dinner at
The Princeton Club of New York!
Tuesday, January 8th, 2013
James Madison Room
6:30 pm - 7:30 pm | Cocktail Reception
7:30 pm - 10:00pm | Dinner
Colonial Club is excited to host this event to give our Seniors and Alumni the opportunity to network, share stories and make connections that will last a lifetime!
Plan to attend and be part of our new tradition!
Cost of Event: $50 per Alum
Includes cocktail reception, served dinner and beverages at PCNY.
Please mail checks directly to Colonial Club prior to event.
Payments may be made at the door, with prior reservation.
Bus transportation will be provided to and from the event.
The bus will depart from and return to Colonial Club.
Please RSVP here no later than Wednesday, January 2nd
Space is Limited - Reserve Today!
See you in New York!
15 West 43rd Street
(between 5th and 6th Avenues)
New York, NY 10036
212.596.1200
For More Information
Email manager@colonialclub.com
Call 609.924.0255
Related Events

NYC Colonial Club Networking Event ( Tuesday, January 8, 2013 - 6:30 PM to 10:00 PM )
Location: Princeton Club of New York
Cost: $50 per alum
Organized by: Colonial Club


Posted by Princeton AAA almost 9 years ago.
More
THIS PAGE WAS CREATED BY AND FOR THE PRINCETON AREA ALUMNI ASSOCIATION. INFORMATION ON THIS PAGE IS INTENDED FOR INDIVIDUAL COMMUNICATION OF A PERSONAL NATURE AMONG PRINCETONIANS. USE OF THIS INFORMATION FOR ANY OTHER PURPOSE IS STRICTLY PROHIBITED. THE PAAA IS SOLELY RESPONSIBLE FOR THE CONTENT ON THIS PAGE. ALTHOUGH WE MAKE EVERY EFFORT TO KEEP THIS INFORMATION ACCURATE, WE CANNOT GUARANTEE IT.