Tuesday, March 12, 2013, Global NetNight 2013
Making a Move: How to Navigate Career Transitions
One night. One focus. Princeton Regional Associations from around the world will host networking events for alumni interested in managing career transitions, maintaining a work-life balance, and reconnecting with fellow Tigers.
$10 cash or check payable at the door.

Panelists: Stephanie Harbour '05 and Rick Ober '65.
Career transition topics to be covered include:
Moving In

: Landing first jobs in today's challenging market; starting your professional

network; managing new financial responsibilities and professional friendships

Moving Up

: Learning the skills required to succeed in a new, possibly career-transforming role; identifying the right opportunities while keeping work-life balance

Moving Around

: Managing involuntary or unintended lateral moves and demotions

Moving On

: Diversifying and enriching your portfolio of professional/personal pursuits;

preparing for post-full time career roles: boards, starting own company, volunteer work, etc.
Stephanie Harbour '05
Stephanie Harbour (pictured below) is an investment banker turned entrepreneur and is passionate about careers, women and work, and mentorship. Stephanie currently consults for a number of start-ups in New York City on strategy, talent management and business development. She was previously President and Owner of Mom Corps NYC, a professional staffing firm that helps companies fill high-level, non-traditional roles. At Mom Corps NYC, Stephanie worked with clients including Whole Foods, Avon Products and Morgan Stanley, and built a database of over 10,000 highly-qualified job seekers in the New York City area. Prior to Mom Corps, she worked at Centerview Partners, a mergers and acquisitions advisory firm based in New York. At Centerview, Stephanie advised on over $25 billion of transactio

ns and worked closely with clients on corporate strategy and deal execution.
Stephanie was also deeply involved in recruiting, training, mentorship and development at the firm. Stephanie graduated magna cum laude from Princeton University with a degree in Economics and a concentration in Political Economy. She lives on the Upper West Side in Manhattan with her husband, Beau Harbour P'05, and 1 year old son, Luke.
Rick Ober '65
Rick Ober '65 is General Counsel of Isles, Inc., Trenton, New Jersey, an award-winning nonprofit community development and environmental organization with a mission to foster more self-reliant families in healthy, sustainable communities. Rick Ober joined Isles in 2009 after 26 years as Executive Vice President, General Counsel and Secretary of UJB Financial Corp/Summit Bancorp of Princeton and 3½ years as Vice President, General Counsel and Secretary of TerraCycle, Inc. of Trenton, an organic fertilizer start-up. At UJB/Summit Mr. Ober led the Legal, Community Development and Compliance Departments as they helped grow the bank from $2 billion to $39 billion through 27 acquisitions while winning the first New Jersey Corporate Counsel Association Diversity Award. At TerraCycle he managed the defense and successful settlement of a false advertising and trade dress suit by The Scotts Miracle-Gro Company, the dominant competitor in TerraCycle's space. He has also served as Research Director on U.S. Senate and Congressional New Jersey campaign staffs.
Mr. Ober currently serves as a mentor for Yale Law Women, an Ombudsman for Employer Support of the Guard and Reserve, and a mediator for Executive Mediator Services and the New Jersey Judiciary Foreclosure Mediation Program. His previous civic activities included Co-Facilitator of Trinity Jobseekers, the oldest weekly job club in the U.S., Vice Chair of Special Olympics New Jersey, President of the New Jersey Corporate Counsel Association, Trustee and Secretary of Narcolepsy Network, Chair of the New Jersey State Bar Association Banking Law Section and Vice Chair of its Pro Bono Committee and Chair of the American Bankers Association Bank Counsel Advisory Committee.
$10 per ticket. Please bring cash or check.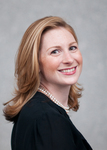 Related Events

Global Net Night - Princeton Style ( Tuesday, March 12, 2013 - 6:45 PM to 8:30 PM )
Location: AlumniCorps, 12 Stockton St., Princeton
Cost: $5 per alum
Organized by: PA3


Posted by Princeton AAA almost 9 years ago.
THIS PAGE WAS CREATED BY AND FOR THE PRINCETON AREA ALUMNI ASSOCIATION. INFORMATION ON THIS PAGE IS INTENDED FOR INDIVIDUAL COMMUNICATION OF A PERSONAL NATURE AMONG PRINCETONIANS. USE OF THIS INFORMATION FOR ANY OTHER PURPOSE IS STRICTLY PROHIBITED. THE PAAA IS SOLELY RESPONSIBLE FOR THE CONTENT ON THIS PAGE. ALTHOUGH WE MAKE EVERY EFFORT TO KEEP THIS INFORMATION ACCURATE, WE CANNOT GUARANTEE IT.