PA3 INVITES YOU TO "SECOND TUESDAYS"
A PRINCETON PROPELLER EVENT
AT QUADRANGLE CLUB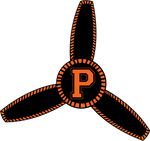 FOR ENTREPRENEURS,
NAVIGATORS & THE CURIOUS
Please Join Us for Cocktails & Hors d'oeuvres
33 PROSPECT AVENUE – PRINCETON, NJ
6 P, TUESDAY, September 11th, 2018
Speaker: Rich Hollingsworth '71
Director of Operations, High Asset Tagging, Tego, Inc.
"Radio-Frequency ID in Aerospace, Life Sciences & Beyond:
Collecting, Storing, Managing and Using Intelligent Asset Data"
Managing high value assets, by simple Internet of Things (IoT) connection to "Big Data," leads to inefficiencies in handling large volumes of disparate data over long periods (e.g., decades). Asset identification by reading barcode or RFID EPC and sending to "Big Data" to retrieve asset data is likewise limiting, where Internet protocols don't make sense due to cost, latency, or environmental conditions. But "intelligent assets" use RFID tags with asset data permanently stored on the asset and read by a simple RFID reader --- eliminating the need for "Big Data." After describing how Tego delivers its high memory RFID technology core "intelligent assets" in the aerospace and life science industries, Rich Hollingsworth will delineate the semiconductor and software development challenges yet to be met, before "intelligent assets" can be extended to many other industries.
Registration Required via propellers.princetonaaa.org
NEXT PRINCETON PROPELLER: Tuesday, October 9th (6 P)