PA3 INVITES YOU TO "SECOND TUESDAYS"
A PRINCETON PROPELLER EVENT
AT QUADRANGLE CLUB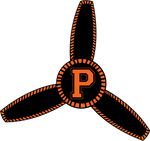 FOR ENTREPRENEURS,
NAVIGATORS & THE CURIOUS
Please Join Us for Cocktails & Hors d'oeuvres
33 PROSPECT AVENUE – PRINCETON, NJ
6 P, TUESDAY, May 8th, 2018
Speaker: Jonathan Lu, Princeton '18
Department of Computer Science, Princeton University
"Stakeholder Mechanics in Shaping Climate Change Policy:
Weighing Carbon Fee & Dividend Options for New Jersey"
In one of the first public presentations from a new white paper on carbon fee and dividend policy for New Jersey --- Jonathan Lu '18 will probe the political feasibility of grappling with climate change. The product of nearly 30 authors from the Woodrow Wilson School and a dozen plus science departments at Princeton and elsewhere, this study tapped input from legislators; environmental, labor and business groups. Breathtaking in sweep, balanced in perspectives --- analyses from this paper include: NJ energy production & usage; health & environmental impacts; economic effects; business considerations; legal barriers; transportation & climate initiatives; pros & cons of varied policy options; and examples of Carbon Fee Policies, already successfully enacted in the US and around the world.
Registration Required via propellers.princetonaaa.org
NEXT PRINCETON PROPELLER: Tuesday, June 12th (6 P)