PA3 INVITES YOU TO "SECOND TUESDAYS"
A PRINCETON PROPELLER EVENT
AT QUADRANGLE CLUB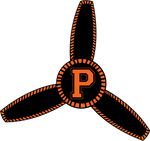 FOR ENTREPRENEURS,
NAVIGATORS & THE CURIOUS
Please Join Us for Cocktails & Hors d'oeuvres
33 PROSPECT AVENUE – PRINCETON, NJ
6 P, TUESDAY, February 12th, 2019
George Powch, MIT '69, Stanford *71 & HBS *73
CEO, VerLASE Technologies LLC
"Color Technology Options in NextGen Smart Phones & Devices:
A Case for MicroLED Displays"
Most of us spend hours each day, gazing at our gadgets – phones, pads & tablets, readers, computers, watches, VR headsets and AR glasses --- but when did you last consider actual aspects of the displays themselves, such as power consumption; image contrast, color quality and degradation issues that shorten device product life? While OLED (organic light emitting diode)-based displays currently reign in these markets, inorganic microLED technology is poised to offer a smaller, flatter, less power-hungry alternative, once cost and manufacturing challenges are overcome. George Powch will describe this emerging technology and why it could change HOW we look at everything.
Registration Required via propellers.princetonaaa.org
NEXT PRINCETON PROPELLER: Tuesday, March 12th (6 P)