PA3 INVITES YOU TO "SECOND TUESDAYS"
A PRINCETON PROPELLER EVENT
AT QUADRANGLE CLUB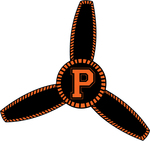 FOR ENTREPRENEURS,
NAVIGATORS & THE CURIOUS
Please Join Us for Cocktails & Hors d'oeuvres
33 PROSPECT AVENUE – PRINCETON, NJ
6 P, TUESDAY, February 13th, 2017
Speaker: Alain L. Kornhauser, *71
Professor, Operations Research & Financial Engineering
Princeton University
"Autonomous Vehicles: Where Are We Going & How Will We Get There?
De-Fogging Your Shift from a Drive to a Trip"
Now that ubiquitous mobility for everyone is no longer a distant hypothetical, it's time to consider the impacts of this coming transition on most of our lives. No one is better equipped to guide us through the complexities of this multi-faceted subject than Professor Alain Kornhauser, Faculty Chair of PAVE (Princeton Autonomous Vehicle Engineering). After introducing us to the terms; the technologies & role of deep learning; the major players & early adopters, his talk will explore economic/social costs & gains; the challenge of scaling; the milestones necessary for market acceptance --- and finally, the mechanics of managing it all.
Registration Required via propellers.princetonaaa.org
NEXT PRINCETON PROPELLER: Tuesday, March 13th (6 P)