'Adventures in Astronautics: From Fusion Rockets to Pluto --- to Getting the Grants to Pay for Them!'

Second Tuesday Princeton Propeller Talk by Stephanie Miller, Princeton Satellite Systems, MIT '99 & *01

Tuesday Dec 12, 6 PM @ The Quadrangle Club, 33 Prospect Ave, Princeton, NJ

Cocktails & Hors d'oeuvres followed by this fascinating lecture. No charge, donations gratefully accepted.

Please CLICK HERE for PDF of the December 12th Propeller Flier.

Registration is required for this event at propellers.princetonaaa.org
PA3 INVITES YOU TO "SECOND TUESDAYS"
A PRINCETON PROPELLER EVENT
AT QUADRANGLE CLUB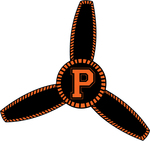 FOR ENTREPRENEURS, NAVIGATORS & THE CURIOUS
Please Join Us for Cocktails & Hors d'oeuvres
33 PROSPECT AVENUE – PRINCETON, NJ
6 P, TUESDAY, December 12th, 2017
Speaker: Stephanie Thomas, MIT '99 &*01
Vice President, Princeton Satellite Systems
"Adventures in Astronautics:
From Fusion Rockets to Pluto --- to Getting the Grants to Pay for Them"
Princeton Satellite Systems (PSS) develops commercial software and hardware for the
aerospace and energy industries and has won numerous small business research contracts from:
NASA, the Air Force, Navy, Army, NSF, DOE, DOD and the Missile Defense Agency. Following SB
and SM degrees in Aeronautics and Astronautics from MIT, Stephanie joined PSS in 2001, where
she is currently Principal Investigator of their ongoing grant from NASA's Innovative Advanced
Concepts Program (NIAC). After detailing how PSS and NASA's Space Technology Mission
Directorate (STMD) collaborate on vanguard technologies for future missions, she will showcase
PSS's own Fusion-Enabled Pluto Orbiter, an integrated propulsive and power device for
explorations to deep space -- and beyond, to the stars.
Registration Required via propellers.princetonaaa.org
NEXT PRINCETON PROPELLER: Tuesday, January 9th (6 P)