PA3 INVITES YOU TO "SECOND TUESDAYS"
A PRINCETON PROPELLER EVENT
AT QUADRANGLE CLUB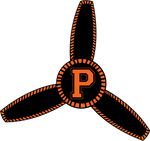 FOR ENTREPRENEURS,
NAVIGATORS & THE CURIOUS
Please Join Us for Cocktails & Hors d'oeuvres
33 PROSPECT AVENUE – PRINCETON, NJ
6 P, TUESDAY, December 11th, 2018
3 Speakers: F J Mallen, M J Berry II & John Frederick
Ophthalmologist, Princeton Neuroscience Professor & Patient
"Assessing a New Treatment for Age-Related Macular Degeneration"
Age-related macular degeneration (AMD), the leading cause of blindness in the developed world, results from a still-incurable disease process that causes dysfunction in the retina. Although only a small area is typically affected, there is great impact on vision: patients experience a blind spot wherever they look, leading to an inability to read, drive, recognize faces and discern objects as the disease progresses. A promising new treatment uses gentle laser light to reshape the cornea, bending light rays away from diseased areas of the retina and onto healthy areas. This redirection of light causes an immediate improvement in vision, and generates ongoing improvement due to neuroadaptation. Dr. Mallen, an ophthalmologist, will discuss the disease from a clinical perspective; Prof. Berry, a neuroscientist, will explain the basic vision science underlying the treatment; and the Rev. John Frederick, who's had the procedure in both eyes, will provide a patient's perspective.
Registration Required via propellers.princetonaaa.org
NEXT PRINCETON PROPELLER: Tuesday, January 8th (6 P)