Join us for First Fridays, a monthly recurring event for undergraduate and graduate Princeton alumni, graduate students, and parents. On the first Friday of each month, area alumni and their guests will meet to enjoy a prix fixe luncheon at the Nassau Club in downtown Princeton. As a special bonus for PA3, a Princeton University PhD candidate will present his/her work to the group in this informal setting. Topics vary monthly and are always interesting! Have a look at our impressive roster of previous luncheons.
---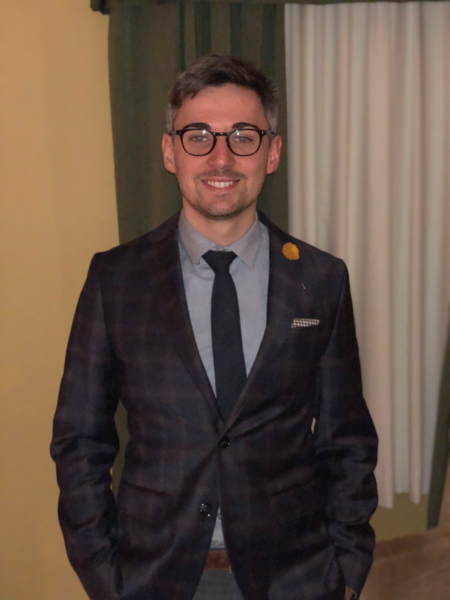 A native of Angers, France, Matthieu Dutil is a first-year Ph.D. Student in the Department of French and Italian at Princeton University. His interests lie at the intersection of literature and science in texts written by naturalist philosophers in the eighteenth century, with a focus on animal studies, in particular the study of insects (entomology). As a first-year student, Matthieu has not yet decided on a topic for his thesis, but he still has an idea of where his interests are leading him. Focusing on the genre of science fiction, Matthieu aims to understand the epistemological questions involved in the writing of such a literature, as well as the impact that it can have in scientific fields. Focusing on the study of insects, Matthieu wants to understand science fiction in a larger way and therefore wants to confront texts from the eighteenth century and contemporary novels to understand the legacy of a particular way of writing that led to what we call today science fiction.
Matthieu received a B.A. in English Literature with honors from the Université Catholique de l'Ouest (Catholic University of the West) in his hometown, and an M.A. in French Literature from The University of Hawai'i at Manoa.
Please join us! As always, there is sure to be a lively discussion.
---
Specially priced at $25/person (or $30 if you choose not to pay PA3's annual dues),
lunch includes an appetizer, entree, dessert and coffee/tea.
Wine/beer offered a la carte - select Enhanced Lunch Ticket on the PayPal button below.
*** NEW REGISTRATION RULES:
Pre-registration is required, by 9am on the day of the luncheon.
Date: Friday, April 5, 2019
Time: 12 noon - 2 pm
Location: Nassau Club, 6 Mercer St, Princeton, NJ
Nassau Club membership is not necessary to attend this event.
Dress is business casual.
>> Looking forward to seeing you...in your orange and black! <<