PA3 INVITES YOU TO "SECOND TUESDAYS"
A PRINCETON PROPELLER EVENT
AT QUADRANGLE CLUB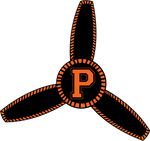 FOR ENTREPRENEURS,
NAVIGATORS & THE CURIOUS
Please Join Us for Cocktails & Hors d'oeuvres
33 PROSPECT AVENUE – PRINCETON, NJ
6 P, TUESDAY, June 12th, 2018
Speakers: Aly Cohen, MD, University of Pennsylvania '95
Rheumatologist & Environmental Health Physician
Clay Patterson, Arizona State University '11
NE Regional Manager, iD Tech
"Equipping the Next Generation to Lead Long, Healthy Lives
And Cope with the Velocity of Technological Advance"
Aly Cohen & Clay Patterson plumb areas not reached by conventional public and private schooling, furnishing children with evaluation skills and tools they'll need for the world they face. Clay, through iD Tech, delivers courses in coding, robotics, AI and design engineering. Aly, writes, teaches locally, and lectures worldwide on health issues arising from low chemical exposure levels across time & at vulnerable developmental points: in the womb; early childhood; puberty; and menopause. Her talk will offer strategies to avoid, reduce and mitigate exposures throughout life.
Registration Required via propellers.princetonaaa.org
NEXT PRINCETON PROPELLER: Tuesday, September 11th (6 P)