PA3 Invites You to Join Our Special Guest
Bonnie L. Bassler
Squibb Professor in Molecular Biology
Chair, Department of Molecular Biology

For a Stimulating Discussion of her Recent research
Tuesday, May 17th, 2016
6pm, Nassau Club, 6 Mercer St, Princeton
Please join us
for
an
evening
of
discussion
with
wine
and
hors
d'oeuvres

Don't miss this rare opportunity to engage with Princeton superstar Bonnie Bassler, whose lab is doing vanguard research in Molecular Biology.
Learn more about Bonnie Bassler prior to our May 17th event, by viewing her TED Talk (click
here
)
.
Please register with Paypal below

$25/person (dues paying members) - $30/person (others)
Questions? Contact Matt Howard *14 or Lydia Zaininger '83 at
activities@princetonaaa.org
Related Events

Bonnie Bassler Event ( Tuesday, May 17, 2016 - 6:00 PM to 8:00 PM )
Location: Nassau Club, Princeton


Posted by Princeton AAA 9 months ago.
More
---
PA3 "Second Tuesdays" Propeller
MAY 2016 PROPELLER
Tuesday, May 10th, 2016 - 6pm
After graduating from Princeton in 2012, Mark spent a year at Google coordinating major sports partnerships for YouTube and Google+. While at Google, he developed a passion for building and designing products. In late 2013, Mark left Google and joined the team that launched Movo.
Movo designed and manufactured a fully customizable activity tracker for companies looking to engage employees around the importance of health and wellness. Over the course of two years, Movo built a client roster of major companies including, Subway, UBS, Johnson and Johnson, Princeton University and Burger King.
As CEO and Co-Founder, Mark designed Movo's hardware and software products, built an efficient supply chain in China, oversaw Movo's global distribution center in Indianapolis and constructed and contributed to an effective sales and marketing strategy.
After two years of work and over 10,000 devices sold, Movo hit a crossroads. Their lean team and limited resources made it difficult to sustain their success and scale their operation. With market leaders struggling in the space, the challenges began to overwhelm the investors who ultimately decided to wind the operation down.
Mark is eager to share his story as a cautionary tale of fast growth in a competitive sector.
Posted by lydia 9 months ago.
More
---
"Second Tuesdays" - Propeller ' - May 10th, 2016

PA3 INVITES YOU TO "SECOND TUESDAYS"
A PRINCETON PROPELLER EVENT
AT THE HUB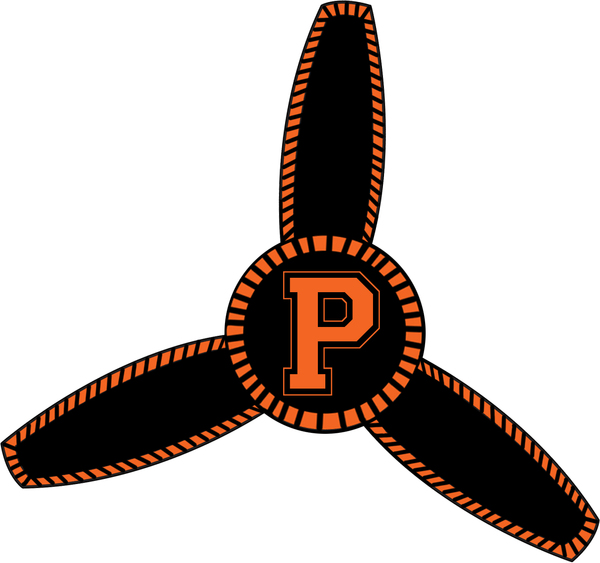 FOR ENTREPRENEURS,
NAVIGATORS & THE CURIOUS
Please Join Us for Cocktails & Hors d'oeuvres
34 CHAMBERS STREET – DOWNTOWN PRINCETON
6 PM, TUESDAY, May 10th, 2016
Speaker: Mark Tanner '12
Co-Founder & CEO, Movo
"Rapid Growth in a Competitive Sector: A Cautionary Tale"
After Princeton, Mark worked at Google, coordinating major sports partnerships for YouTube and Google+. In 2013, he co-founded, Movo, a designer and manufacturer of a fully customizable activity tracker device. Movo's effective sales, distribution and marketing strategies brought fast growth and major clients worldwide, but
short-term traction doesn't always lead to long-term success.
~~~~~~~~~~~~~~~~~~~~
Reservation is closed. If you're trying to sign up for an upcoming Propeller, please find it in our list of events on the homepage.

~~~~~~~~~~~~~~~~~~~~

Event is FREE - Donations welcome at the door or via Paypal below.
~~~~~~~~~~~~~~~~~~~~

NEXT PRINCETON PROPELLER: Tuesday, June 14th (6 P)
@ J. McLaughlin, 17 Witherspoon Street, Downtown Princeton
Related Events
"Second Tuesdays" - Propeller
( Tuesday, May 10, 2016 - 6:00 PM to 8:00 PM )

Mark Tanner '12, Co-Founder & CEO of Movo talks about Risks of Rapid Growth
Location: Princeton Entrepreneurship HUB, 34 Chambers St, Princeton
Cost: Gratis - donations welcome
Organized by: PA3
Posted by lydia 9 months ago.
More
---
May Book Club Meeting
All:
I hope you're enjoying this beautiful weekend! Yesterday I spent a very enjoyable day walking around campus, relaxing by the Woody Woo fountain, and having Bent Spoon (the ricotta, lavender, and earl grey flavors are incredible together, fyi). Highly recommended!
The votes are in and Digging to America won out by a very small margin, though it's been on the list for a long time and consistently gets votes, so I think it should be a popular choice.
I won't be at the meeting, but if anyone would like to volunteer to "lead" the meeting, please feel free to do so. I will send an email once the room is confirmed.
Book: Digging to America by Anne Tyler
Time/Date: May 18, 7pm
Location: East Pyne 111
Lastly, I haven't received any suggestions for a non-fiction read for June, or any comments on preferences re: continuing to meet throughout the summer or take a hiatus and tackle a longer read for a September meeting. Please let me know if you have any strong preference (and if you remember, please copy Chip (cjerry@jerrylaw.com).
In anticipation of a June meeting, I'm going to go ahead and provide the current list of non-fiction selections below. Feel free to send in your votes. If you have a different suggestion, feel free to send to the entire group.
All the best,
Linsay
The Cosmic Web by Professor J. Richard Gott
J. Richard Gott was among the first cosmologists to propose that the structure of our universe is like a sponge made up of clusters of galaxies intricately connected by filaments of galaxies—a magnificent structure now called the "cosmic web" and mapped extensively by teams of astronomers. Here is his gripping insider's account of how a generation of undaunted theorists and observers solved the mystery of the architecture of our cosmos.The Cosmic Web begins with modern pioneers of extragalactic astronomy, such as Edwin Hubble and Fritz Zwicky. It goes on to describe how, during the Cold War, the American school of cosmology favored a model of the universe where galaxies resided in isolated clusters, whereas the Soviet school favored a honeycomb pattern of galaxies punctuated by giant, isolated voids. Gott tells the stories of how his own path to a solution began with a high-school science project when he was eighteen, and how he and astronomer Mario Juri? measured the Sloan Great Wall of Galaxies, a filament of galaxies that, at 1.37 billion light-years in length, is one of the largest structures in the universe. (http://press.princeton.edu/titles/10539.html)
On Inequality by Professor Harry Frankfurt, former professor of philosophy at Princeton. Professor Frankfurt is also known for his book, "On Bullshit" In Brief: Very short, addresses a more practical philosophical question than which way to throw the train switch, and is likely to engender an interesting discussion. "On Inequality comprises two journal articles, 'Equality as a Moral Ideal' and 'Equality and Respect', the former first published nearly three decades ago...In the first section Frankfurt argues that inequality of wealth is not inherently immoral. We have a duty, he says, to ensure that no one goes without life's necessities, a duty that does not entail my earning the same as Taylor Swift. In part two, Frankfurt makes an interesting argument about the nature of respect. He distinguishes between treating people equally, which in his view is not morally necessary, and treating them with respect, which is. By 'respect' he means due regard for people in light of their particular qualities, and so on, though he acknowledges that some of these qualities are universal: the need for food, shelter and so on. We all deserve to have enough to eat and to have roofs over heads; we do not all deserve to be treated with solemn pomp." (http://new.spectator.co.uk/2015/10/the-best-thing-about-harry-g-frankfurts-on-inequality-is-the-paper-its-printed-on/)
The Politics of Pain: by Keith Wailou (vice dean of the Woodrow Wilson School). The book examines changing cultural and political attitudes in the US toward pain and pain relief strategies from the 1950s (when issues arose for treatment of many wounded WW II veterans) till the present (including use of drugs -- e.g. cannabis -- in cancer treatment and other conditions. The author looks at attitudes of the left ("right to die" proponents) and the anti-abortion right ("fetal pain"), how the American Medical Association's position has influenced political choices, etc. It is an eye-opening book, about 300 pp I think (so manageable), and written for the general audience, not specialists.
Unfinished Business by Anne Marie Slaughter '80 In Brief: "The conversation about work-life balance took on new heat when foreign policy expert Anne-Marie Slaughter wrote an article for The Atlantic about her own trade-offs. And women from all corners of industry have weighed in since. Slaughter's viral article chronicled her own choice to leave a high-powered job in Washington and go home to New Jersey and take care of her family. She digs deeper into the familiar struggle in her new book, Unfinished Business: Women Men Work Family."(http://www.npr.org/2015/09/27/443814662/unfinished-business-when-working-families-can-t-do-it-all)
Related Events
May Book Club Meeting
( Wednesday, May 18, 2016 - 7:00 PM to 9:00 PM )

Book: Digging to America by Anne Tyler
Time/Date: May 18, 7pm
Location: TBD

Location: East Pyne 111
Organized by: PA3 Book Club
Posted by LinsayHiller 9 months ago.
More
---
First Friday Lunch - May 6, 2016
Join us for
First Fridays
, a monthly recurring event for undergraduate and graduate Princeton alumni, graduate students, and parents. On the first Friday of each month, area alumni and their guests will meet to enjoy a
prix fixe
luncheon at the Nassau Club in downtown Princeton. As a special bonus for PA3, a Princeton University PhD candidate will present his/her work to the group in this informal setting. Topics vary monthly and are always interesting! Have a look at our impressive roster of previous luncheons.

O
n
Friday, May 6th, 2016,
we will be joined by James A. Smith, a
PhD
Candidate in the Department of Geosciences

.
Seismologists now research datasets of unprecedented size and complexity. For example, we are imaging the Earth's interior using over 4,000 earthquakes recorded at over 3,000 stations across the globe. In order to effectively utilize these datasets in modern seismic workflows, the data must be sensibly organized and the computational resources efficiently used. In other words, what good is a supercomputer if you are always reading and writing data? James will discuss ASDF, a modern data format for seismology that offers new ways to exchange and query large datasets, reproduce results, and decrease the time to research.
As always, there is sure to be a lively discussion! Please join us.
Specially priced at $25/person (or $30 if you choose not to pay
PA3's annual dues
), lunch includes three courses, a complementary beverage (wine, beer, soft drink) and coffee/tea. Pre-registration is preferred.
>> Looking forward to seeing you...in your

orange

and black! <<
Date: Friday, May 6th, 2016
Time: 12 noon - 2 pm
Location: Nassau Club, 6 Mercer St, Princeton, NJ
Nassau Club membership is not necessary to attend this event.

Dress is business casual.
Related Events

First Friday Lunch ( Friday, May 6, 2016 - 12:00 PM to 2:00 PM )
Location: Nassau Club, 6 Mercer St, Princeton
Cost: $25/dues-paying member $30 others
Organized by: PA3


Posted by lydia 9 months ago.
More
THIS PAGE WAS CREATED BY AND FOR THE PRINCETON AREA ALUMNI ASSOCIATION. INFORMATION ON THIS PAGE IS INTENDED FOR INDIVIDUAL COMMUNICATION OF A PERSONAL NATURE AMONG PRINCETONIANS. USE OF THIS INFORMATION FOR ANY OTHER PURPOSE IS STRICTLY PROHIBITED. THE PAAA IS SOLELY RESPONSIBLE FOR THE CONTENT ON THIS PAGE. ALTHOUGH WE MAKE EVERY EFFORT TO KEEP THIS INFORMATION ACCURATE, WE CANNOT GUARANTEE IT.